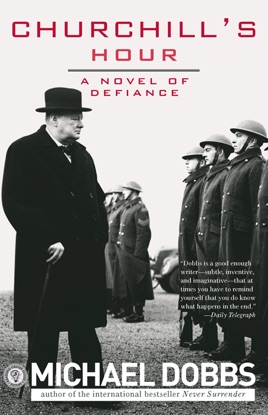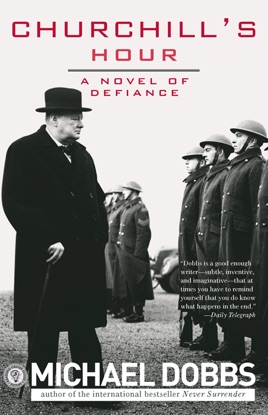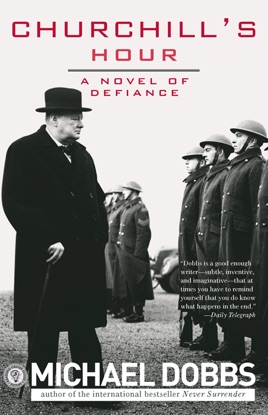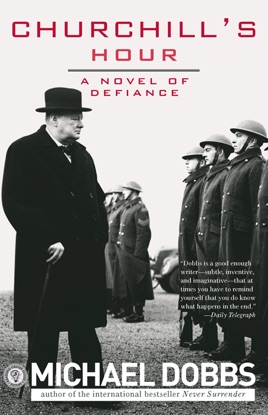 Churchill's Hour
A Novel of Defiance
Publisher Description
Includes a special video from the author of Churchill's Hour, Michael Dobbs.


"In this stunning novel, political insider Michael Dobbs brings alive the curmudgeon persona of Winston Churchill. It is 1941, a year of desperation for England battered by the war. Churchill has only one hope, that the U.S. will come to his country's aid, but Roosevelt is unable to do so because America is wedded to isolation. 


The prime minister's agony is compounded by a very personal dilemma. Pamela, the wife of his dissolute son, Randolph, has fallen in love with FDR's special envoy to England, Averill Harriman. With England threatened by a German invasion and a desperate Russia devastated by the advancing Nazi onslaught, Churchill must convince America his cause is theirs. How he does so is so damning he will take the secret to his grave. Following his acclaimed Churchill novels Never Surrender and Churchill's Triumph, Dobbs' taut reimagining makes England's feisty prime minister jump off the page.


Includes bonus reading group guide.


PRAISE FOR MICHAEL DOBBS: 


"Churchill as nature intended: Dobbs captures his famous subject with artistry. With every stroke of his brush, he etches the character deeper into the memory. It is beautifully done." - Sunday Telegraph


"Riveting and controversial... Dobbs has the gift of taking you inside his subject's head." - Glasgow Evening Times


"Michael Dobbs has always had an uncanny feel for current affairs... This is a typically masterful page-turner." - Hampstead and Highgate Express


"Intriguing political drama from a master of the genre." - Irish Independent


"An insightful look back in time - Four Stars." - Sunday Express


"Michael Dobbs weaves history and imagination into a gripping read. His two previous Churchill novels were bestsellers. This one will join them." - CHOICE magazine


"The voice of Churchill rings true... As an insightful, thought-provoking portrait of one man's personal courage and unshakeable conviction, it succeeds magnificently." - Yorkshire Post


"Dobbs lifts the lid on the greatest Briton, exposing his strengths, weaknesses, foibles - right down to his table manners - in a way that makes the read utterly compelling... By any standards, this is a remarkable book." - Aberdeen Press and Journal


"Entertaining and insightful, it shows how the leader's loyalty towards the cause affected his personal life, and threatened to rip apart his family." - Northern Echo"
More Books by Michael Dobbs
See All