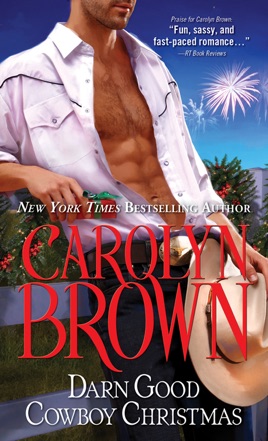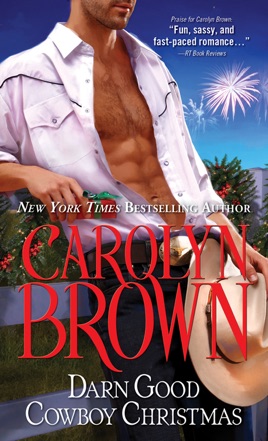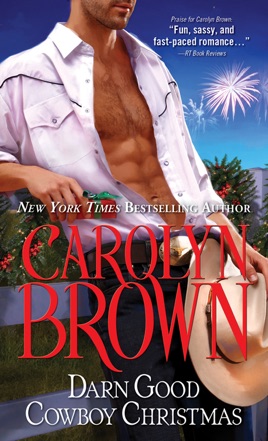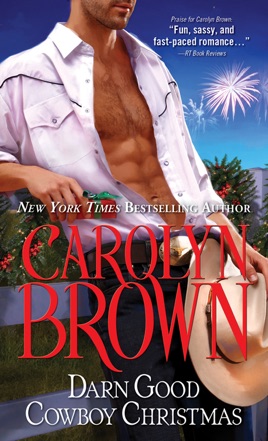 Darn Good Cowboy Christmas
Publisher Description
He's One Hot Cowboy...


Raylen O'Donnell is one smokin' cowboy. He could have any woman he wants, but he's never been able to forget a certain dark-haired girl who disappeared from his life. So when she suddenly returns to the ranch next door, Raylen's not fixing to let her get away again...


And She's Out For a Sizzlin' Christmas


Raised in a traveling carnival, Lizelle Hanson thought all she wanted was a house that didn't have wheels and a sexy cowboy for her very own. But when settling down's going to take some getting used to, and catching Raylen, the hotter-than-hell cowboy next door, might just take a little holiday magic. . . 


Praise for Honky Tonk Christmas:


"Sassy contemporary romance. . . with all the local color and humorous repartee her fans adore." – Booklist


"This book makes me believe in Christmas miracles and long slow kisses under the mistletoe." – The Romance Studio


"Anything but predictable. The most difficult thing about reading a Brown book is putting it down." – Fresh Fiction
PUBLISHERS WEEKLY
Brown's enthusiasm for her characters and their romance elevates the carelessly plotted third Spikes & Spurs contemporary Western, set on the Oklahoma Texas border. Every Christmas for years, Lizelle Hanson has wished for stability and a handsome cowboy. Now the former carnie has a chance for the first on her uncle's Texas property, and the second in next-door-neighbor and horse rancher Raylen O'Donnell, though family and friends caution the couple that stability and cowboys don't necessarily mix. Readers of the earlier books will particularly enjoy the continued developments in the lives of the O'Donnell clan.
Terrific
Great read. I loved the main characters and the story had tons of fabulous supporting characters that make you want to read more stories from this author! I know I am going to be looking for another book by this author right away.
Angry Birds ultamet fan!!!!!!!
,
Men!!!!!!!
The guy is so hooooooottttttttt
More Books by Carolyn Brown
See All