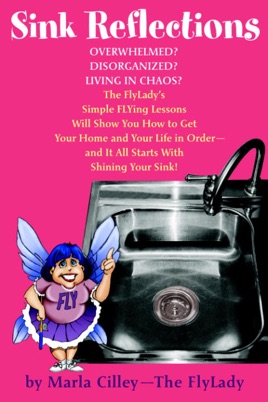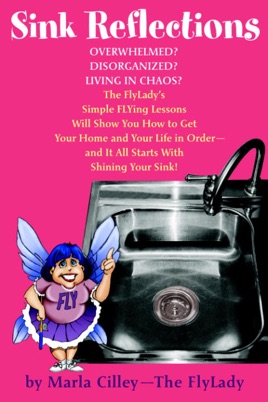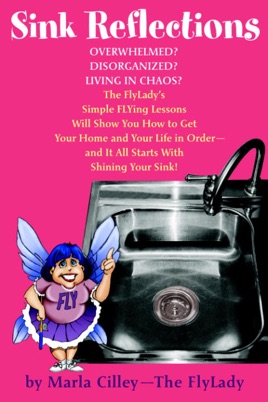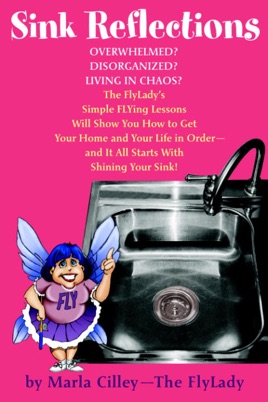 Sink Reflections
The FlyLady's Simple Flying Lessons Will Show You How to Get Your Home and Your Life in Order
Publisher Description
Fly Out of CHAOS
(Can't Have Anyone Over Syndrome)
Into Order—One BabyStep at a Time

With her special blend of housecleaning tips, humor, and musings about daily life, Marla Cilley, a.k.a. The FlyLady, shows you how to manage clutter and chaos and get your home—and your life—in order. Drawn from the lessons and tools used in her popular mentoring program, the FlyLady system helps you create doable housekeeping routines and break down overwhelming chores into manageable missions that will restore peace to your home—and your psyche. Soon you'll be able to greet guests without fear, find your keys, locate your kids, and, most of all, learn how to FLY: Finally Love Yourself.
PUBLISHERS WEEKLY
In her debut book, Cilley, a.k.a. "The FlyLady" to the thousands who log onto her FlyLady.net Web site, reaches into the everywoman's home to help make her housecleaning more fun and her life more organized. Beginning with "Shiny Sink 101," Cilley explains how a spotless kitchen sink can direct even the most discouraged housekeeper onto the path of well-ordered domesticity. Through several straightforward routines, including the 27 Fling Boogie (the cut-throat practice of quick junk disposal), the Five-Minute Room Rescue ("another step on the road to clutter recovery") and the Hot Spot Fire Drill (for an area that, like a forest fire, takes over your home), Cilley advises her "FlyBabies" on how to overcome clutter and CHAOS (Can't Have Anyone Over Syndrome). Filled with testimonials from online followers, the book aims to help readers establish manageable daily and weekly habits by incorporating spirituality and family into the program. Detailed and direct, this is a guidebook for the stay-at-home or working woman who wants to have it all, including her sanity.
She's been there!
Marla Cilley has actually been in your shoes, living in CHAOS.

Marla describes her journey from CHAOS to peace and tranquility. She details step-by-step how to take charge of your life, just as she did.

She writes as if she is speaking to you individually. Marla does not talk down to those needing help, but rather encourages and uplifts the reader.

Marla's website accompanies this book. It is free, and it is full of information, encouragement, and FAQs.
This book changed my outlook
I HATED cleaning. I wanted to be organized but not spend all day every day cleaning. My husband was in the military for years and brought his military organization with him from there. My disorganization has been a MAJOR source of tension for us. This book has given me the tools to help both of us be happy.