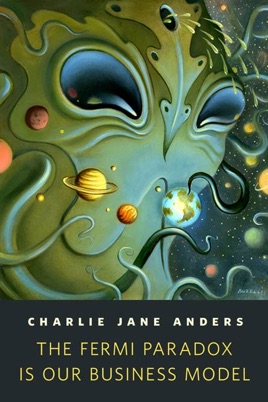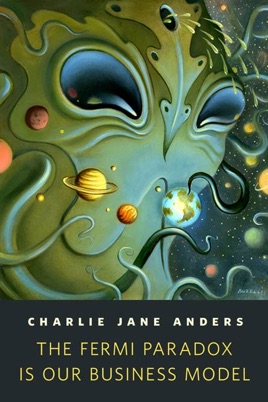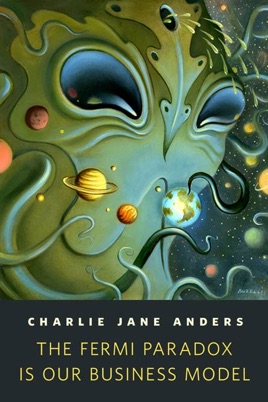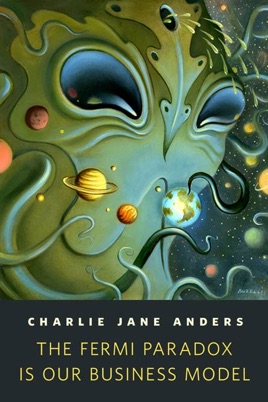 The Fermi Paradox is Our Business Model
A Tor.Com Original
Publisher Description
A humorous, sci-fi tale from the award-winning author of All the Birds in the Sky, Charlie Jane Anders's "The Fermi Paradox," a Tor.com Original

Jon and Toku travel the universe suspended in Interdream, only waking up to check up on certain business ventures. Simple. Until one of the business ventures, something called "Earth," objects.

At the Publisher's request, this title is being sold without Digital Rights Management Software (DRM) applied.
An Interesting Answer to the Fermi Question
"Where are they" is the famous question Fermi asked about alien life. Why haven't we heard from them? In this short story Charlie Jame Anders tries to answer this question in a darkly humorous manner. The story is told from the standpoint of a pair of alien entrepreneurs who have arrived at Earth to harvest the remains of our extinct civilization, but are surprised to find we are still around, and that just does not happen!
More Books by Charlie Jane Anders
See All