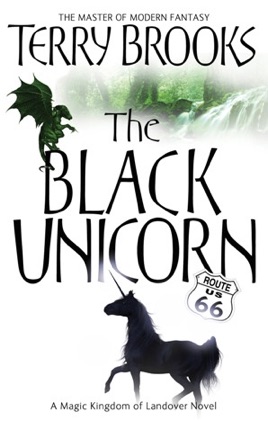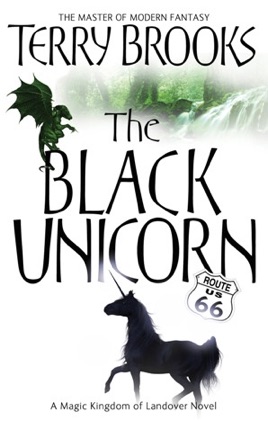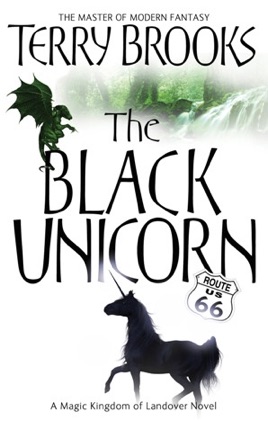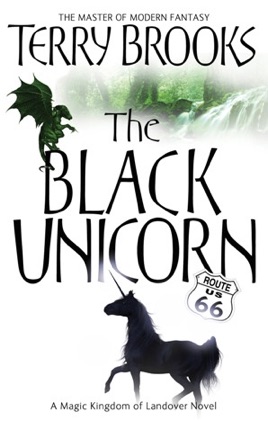 The Black Unicorn
The Magic Kingdom of Landover, vol 2
Publisher Description
***50 MILLION TERRY BROOKS COPIES SOLD AROUND THE WORLD***

'Terry's place is at the head of the fantasy world' Philip Pullman

An outcast king fights for his throne!

A year has passed since Ben Holiday bought the Magic Kingdom and claimed the throne despite the machinations of the wizard Meeks. Three loyal friends had come to his aid: the incompetent Court Wizard, Questor Thews; the court scribe, Abernathy, a talking dog; and the lovely willow, who was sometimes a tree.

Now Ben dreamt of a former partner, Miles Bennett, in grave trouble. But when he returned to Earth, Miles was in the best of spirits. His home-coming to Landover was shattered by the disappearance of Willow and the partial destruction of Questor's books of magic. Not only that, no one seemed to recognise Ben himself. And Meeks had taken on Ben's appearance, and the role of king. Ben Holiday and his kingdom were in deep trouble.

Praise for Terry Brooks:

'A master of the craft . . . required reading' Brent Weeks

'I can't even begin to count how many of Terry Brooks's books I've read (and re-read) over the years' Patrick Rothfuss, author of The Name of the Wind

'I would not be writing epic fantasy today if not for Shannara' Peter V. Brett, author of The Painted Man

'If you haven't read Terry Brooks, you haven't read fantasy' Christopher Paolini, author of Eragon
5 Stars For The Novel, 3 For Formatting
I'm not sure who proofread this, but they didn't do a good job. Missing punctuation, missing letters, nothing enough to make it unreadable, but enough to cause a re-read of a sentence or two.

However, if you've read the first in the series, this is nice follow-on.
Great read ..
Great read just as engulfing as the first book will definitely be reading the rest of the Landrover series . Such a good imagination really takes you into his world .
Night rider
What order do they go in